Fortis provides the necessary tools to manage the ever-increasing commerce demand for medical practices. Integrate our comprehensive solution to provide your patients with the simple, convenient payments options they've come to expect. We combine healthcare industry expertise with easy-to-use technology to empower your office to collect quickly and manage all aspects of patient payments in one place.
Unlock easy billing. Enhance your practice.
Process Patient Payments, Smoothly
For your practice to run smoothly, you need a reliable, secure payment and billing system. Fortis Guides partner with you to build a custom integration to meet your exact needs—whether you operate a single medical office or multiple locations. Use our interface to build a secure solution that's tailored, and branded, to your practice. With a patient-facing hosted payments page and a full suite of payment processing services, patients can pay any way they want including credit, debit, ACH, and HSA/FSA.
The Fortis platform gives you:
Quick set-up
Premier guided support
Affordable pricing
Improve Efficiencies, Increase Collections
Make accepting payments as painless as possible with the all-in-one Fortis platform. Optimize and shorten revenue lifecycles with a comprehensive web and mobile portal that enables automated digital invoicing. Schedule recurring payments to create flexible billing schedules that are convenient for your patients and update them with automatic email alerts. Plus, you can provide real-time updates to the cards patients have on file while their data is stored securely with Fortis's HIPAA and PCI-compliant, multi-layered protection.
Manage Everything, In One Place
At Fortis, we understand how critical your healthcare management software is to running your business. Fortis can seamlessly integrate into your existing platform without disrupting your workflow to create one comprehensive easy-to-use solution. Process payments and sync all transactions to your medical practice management software using secure APIs. You can also create custom reports and automate reconciliation with postback payment data.
With the all-in-one Fortis platform, you can:
Eliminate errors
Increase efficiency
Boost productivity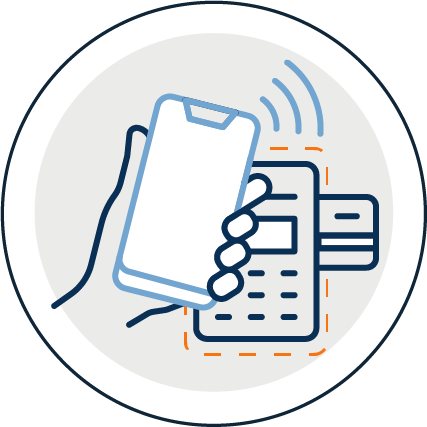 Accept All Payments
Accept multiple cards with a swipe, insert, or tap using our smart EMV cloud-based solution. Whether you set up the entire system or use your existing hardware and switch to the Fortis platform, we'll get you set up in a flash. Our industry-expert Guides work with you to determine the best terminal or point of sale solution for your healthcare practice. EMV cloud-based terminals and hardware encryption keep your patients' sensitive data safe. Advanced fraud protection prevents fraudulent charges from disrupting your business and inconveniencing your patients.
Ready to power up your patient payments?
Connect with a Fortis Guide to explore how we can strengthen your business and empower scale.
Other Ways to Connect With Us