Fortis understands the unique needs and challenges of pawn, outdoor sports, and other FFL industries. Our proprietary platform simplifies your payments experience and helps you manage risk. Implement our comprehensive payments solution to streamline your operations and tackle the specific challenges the Specialty Retail industries face.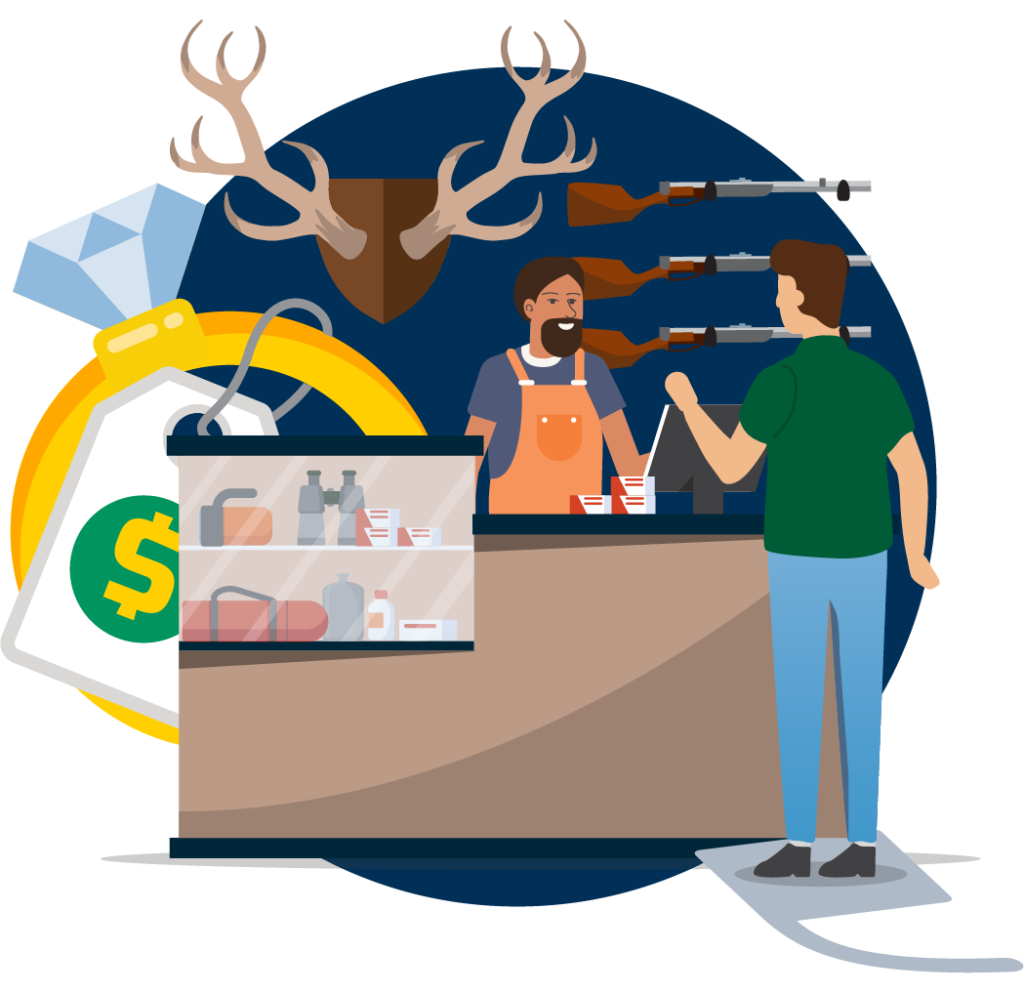 Create a robust, specialized payments experience
Support All Payments, Including 2A
For your pawn or FFL merchant business to run smoothly, you need a robust and reliable payments system. The comprehensive Fortis solution empowers you to securely accept all payment types. Use the latest point-of-sale technology and encrypted PCI-compliant gateways to securely process payments including checks, ACH, credit and debit cards, and more. Connecting to FLL-specific virtual terminals makes it easy for you to process 2A payments and guarantees that you don't fall out of compliance.
Integrate Seamlessly, Manage In One Place
Streamline your operations with the all-in-one Fortis solution designed specifically for specialty retailers. Unify all your revenue channels to simplify daily tasks like payments and reconciliations, enabling your pawn or shooting sports business to operate without a patchwork of products and the risk of falling out of compliance. Integrate with all major point-of-sale platforms, payment gateways, and virtual terminals to ensure seamless compatibility with a variety of software types:
Full ATF compliance
Bound Book integration
FFL transfer management
Form 4473 management
Range management, and more
Lock-In Low Fees & Next-Day Funding
Many banks and merchant services shy away from firearms-related business types. Others label them as "high-risk" to justify a higher rate than what other merchants would pay. Fortis is different. We harness our expertise in Pawn and FFL merchant businesses to extend flat-rate pricing and low fees to specialty retailers. We offer the same low rates to FFL industries that we offer in any other industry and next-day funding at no extra cost. No hassle, no mark-up, and no hidden fees—even for Class 3/Title II sales.
Access Specialized Support
Unlock the best end-to-end experience for you and your customers with Fortis Guides. Our industry experts partner with you to simplify payments and help you forge a path along your journey. This guided approach to service ensures that you get up to speed quickly and maximizes uptime without interruption by providing always-available support should any issues arise. By combining the latest technology with industry expertise, Fortis is a true, specialized partner for your payments experience.
Ready to master the challenges of your specialty retail operation?
Connect with a Fortis Guide to explore how we can strengthen your business and empower scale.
Other Ways to Connect With Us