Enable
Deliver better
customer experiences
The Fortis platform has what you need to quickly and easily connect with your customers. Our deep vertical specialization, award-winning developer connectivity, and real-time rules-based underwriting API ensure accounts are approved and boarded in minutes. Using our nuanced understanding of each industry we serve, our expert Guides develop intentional solutions that go beyond payments to steer your business toward growth.
Payment Facilitation
Boarding APIs
eSignature
Sales and Marketing
Assist Programs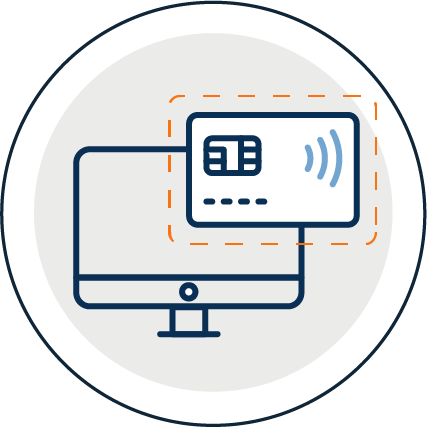 Virtual Terminal
Mobile Payments
Accept every type of payment, everywhere.
At Fortis, we constantly assess and expand our online payment solutions to meet the needs of your business, today and tomorrow. Our secure, cloud-based smart platform enables you to meet your customers' demands and implement smart payment solutions including recurring payments, shopping carts, online charitable donations, and more.
Accept payments:
Online
At the point of sale
Over the phone
On the go (mobile)
Using a Virtual Terminal
Simplify boarding. Increase profitability.
Provide instant approval and activation with our simplified, fully-automated boarding APIs. Simply complete the online application, provide a digital signature, and your clients will be processing payments in minutes. By reducing set-up time, your customers can get up to speed and begin generating revenue faster.
Our all-in-one platform seamlessly connects with almost any legacy software, Electronic Return Originator (ERO) application, or originating bank account enabling you to:
Onboard suppliers
Manage inbound payments
Access real-time payment information
Enable your payments business.
Fortis is more than a payments platform. As your partner, we create memorable experiences for your customers and develop unique solutions tailored to your business objectives. Whatever stage your business is in, our expert Guides readily share industry knowledge that propels your business toward growth, encouraging you to make the best possible decisions for your business and your customers.
Ready to enable your payments business?
Connect with a Fortis Guide to explore how we can strengthen your business and empower scale.
Other Ways to Connect With Us